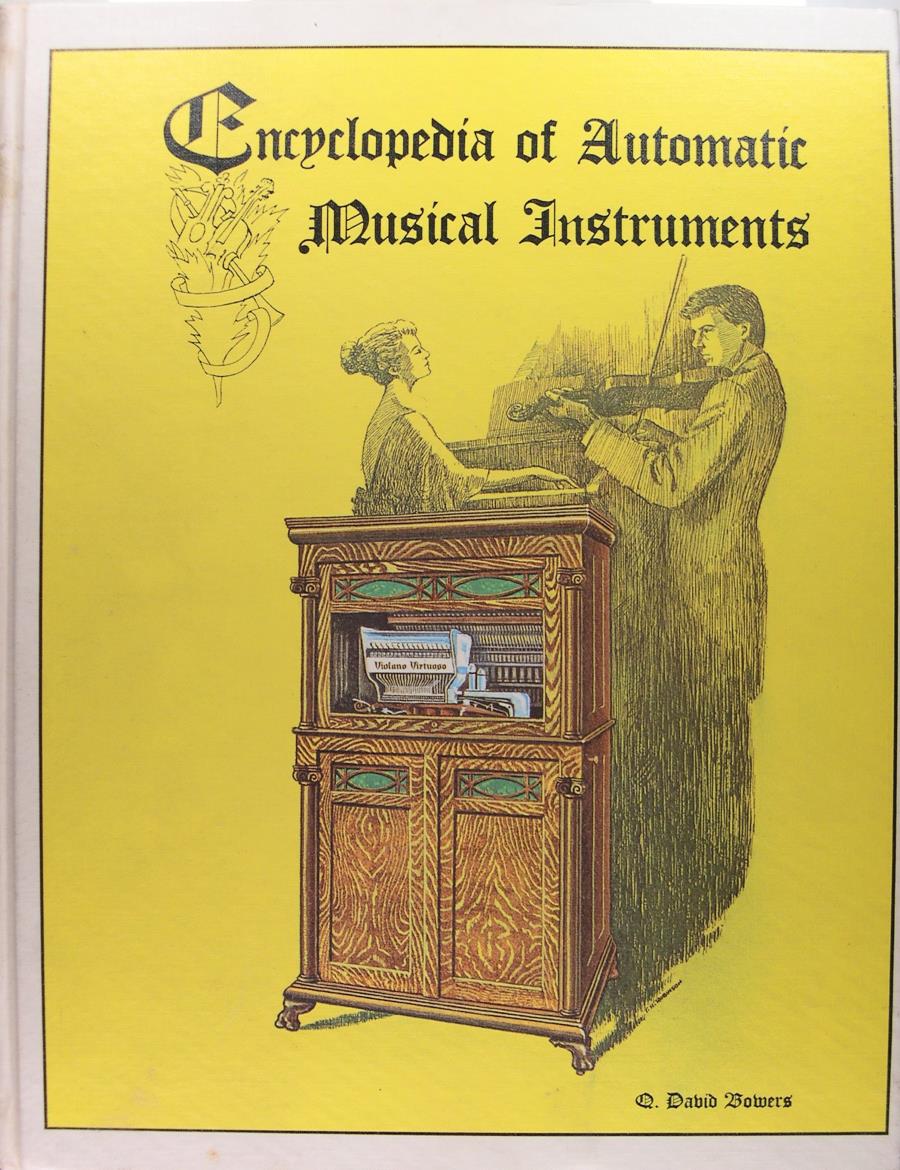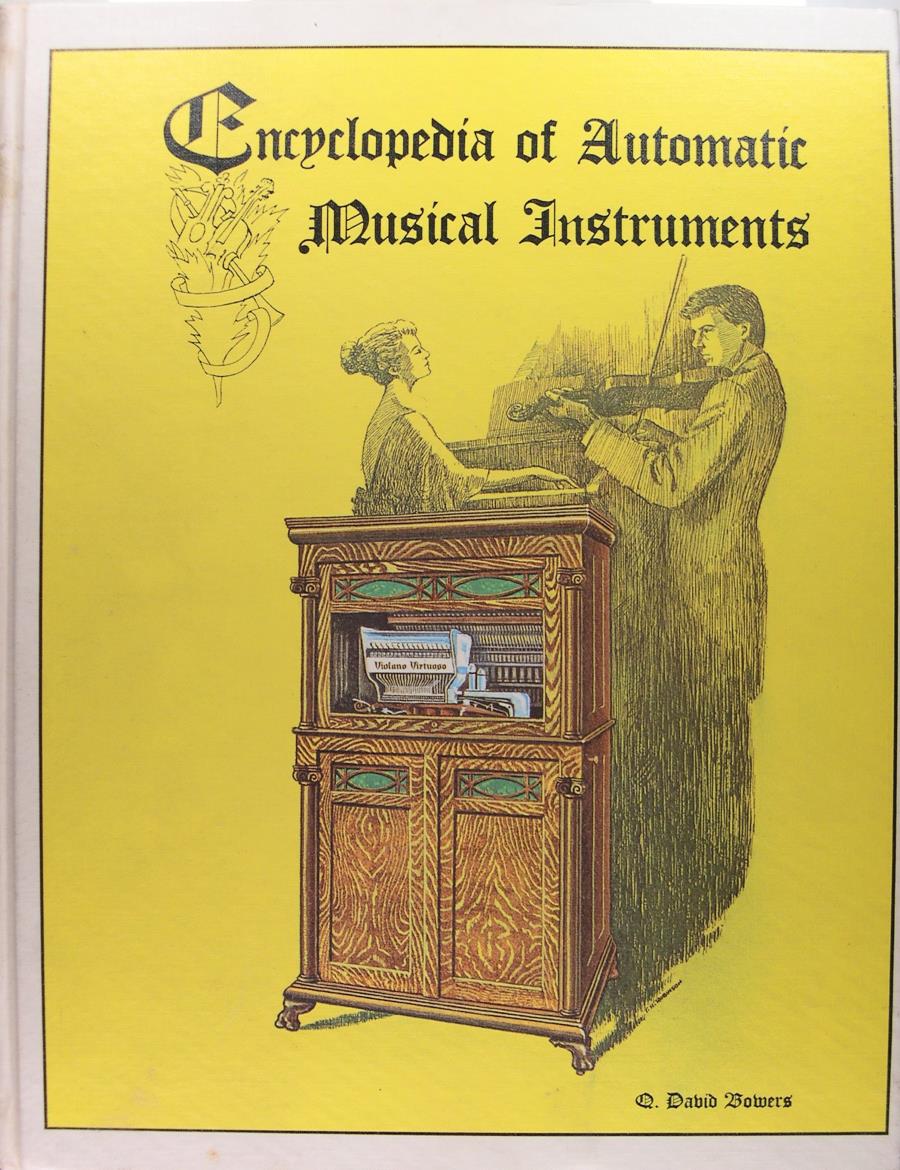 TITRE : ENCYCLOPEDIA OF AUTOMATIC MUSICAL INSTRUMENTS.

AUTEUR : Q. David Bowers

EDITEUR : Vestal Press New York 1972, fort vol. 1008 pages petit in folio, reliure éditeur, illustrations en noir, texte en anglais. Cylinder music boxes, disc musix boxes, piano players and player pianos, coin-operated pianos, orchestrions, photoplayers, organettes, fairground organs, calliopes and other self-playing instruments, mainly of the 1750-1940 era, including a dictionary of automatic musical instrument terms.